The partners at SW LLP are Chartered Professional Accountants offering over 10 years experience in a wide variety of Industries, including Manufacturing and Distribution, Land Development and Home building, Property Management, Worldwide Wholesale and Retail. The partners also present more local focused skills from practicing in industries such as Interior Design, Construction, Golf Course Management, Professional Practice, Restaurant and Hospitality and Not-for-Profit.
Ivy Stockley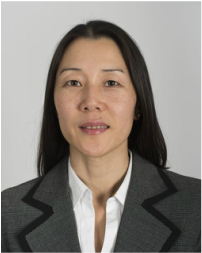 She received her Bachelor of Arts majoring in Finance from China and her Bachelor of Administration Studies specializing in Accounting at York University. She went on to complete the CGA program and became designated in 2007. Since her designation, she has worked as a Senior Accountant and Controller, in both local and worldwide industries.

Ivy's partner graduated with an Honour's Degree in Accounting from York University after completing her Degree in Engineering in China. She is also a Certified General Accountant and provides solid knowledge of the Financial Industry from her work in both China and Canada. She brings extensive expertise in owner-managed businesses to SW LLP.

The partners at SW LLP are professional, committed to confidentiality and getting the job done efficiently and effectively for each of their clients, big or small.

---